English Key Learning Area
Vision & Mission
Pui Ying has an English-rich environment where students pick up the target language in a meaningful context.
Mission
To offer every student the right to a second language which provides further opportunities for extending knowledge and experience of the cultures of other people, including opportunities for further studies, pleasure and work in the English medium

To develop an ever-improving capability of students to use English to think and communicate; to acquire, develop and apply knowledge; and to respond and give expression to experience

To build up a professional panel where teachers collaborate for students' effective learning

To develop a school-based curriculum to cater for students' abilities and interests

To organize a wide range of English activities to supplement classroom learning

To raise students' public exam results
Main Concerns of 2017-2018
1. This year's objectives
Alignment with school's major concerns

Improving students' learning effectiveness

Restructuring the junior secondary curriculum

Enhancing students' confidence in learning

Cultivating students' good learning habits

Catering for the varied needs, abilities and learning styles of different learners

Developing students' self-esteem

Encouraging students' sense of self-appreciation

Improving students' discipline

Fostering students' respect and care to others

Our areas of concerns and goals of development

Enhancing teachers' teaching strategies and effectiveness

Equipping teachers with the latest learning pedagogies and promoting greater collaboration and professional sharing among teachers

Keeping up with the latest development in the English curriculum

Introducing text grammar and multimodal texts into English curriculum

Continuing to promote STEM education in the English curriculum by introducing relevant materials about issues and people in the fields of science, technology and mathematics

Refinement of department routines

Deeping assessment for learning and improving students' abilities

Continuing to deepen assessment for learning and improving students' abilities

Improving students' DSE and TSA results

Holdi

n

g different student support programmes

Creating an English-rich environment within the school

Holding regular English activities and implementing English Around Campus

Organising cross-curricular with other academic departments

​​​​​​​Reinforcing students' reading habit and pronunciation skills

​​​​​​​Refining the school-based English reading program
---
English Learning Centre
The English learning centre (ELC) helps to provide students with a rich English language learning environment in the school. All students can equip with better English language through a range of activities in this room.
The ECL proudly provides monthly differently themed activities to boost student's confidence in speaking English in a fun and interesting way. Our friendly native English speaking teacher (NET) and other English teachers aim to boost both motivation and interest in learning English through these different monthly activities in the ELC. These activities include various kinds of board games, weekly song dedication, pop the pig, balloon stomping , film appreciations ,design poem T-shirt, Christmas card making, photo scavenger and word jumble race to mention but a few.
The ELC enhances students learning attitude towards English language and affords all students with the opportunity to realize the importance of learning English such as knowing that being able to speak fluent English will open up more opportunities for work and study and more importantly for pleasure and personal enjoyment in the future.
For the ultimate benefit of our students, the ELC has open ended extended hours to visit. Students are encouraged at all times to visit this room whether, individually, with friends or with their classmates to appreciate the language, to have fun or to exercise their language.
In addition many other English related activities are held in the ELC, such as, rehearsals for a lot of English language competitions. The ELC is indeed without a shadow of doubt one of the most important rooms in the school that enhances the learning of English language.
---
English Activities and Events
English Week
In order to enhance students' variety of interesting activities were organized during the English Week in March 2017 to let students enjoy the fun of making use of English language. The theme of this year's English Week included English Singing contest, film appreciation, song dedication, ELC activities and games stalls to let students gain exposure to different genres of English. In particular, we had a drama given by our students to show their talents and passion in English. Throughout the whole week, our students were able to explore English in fun ways.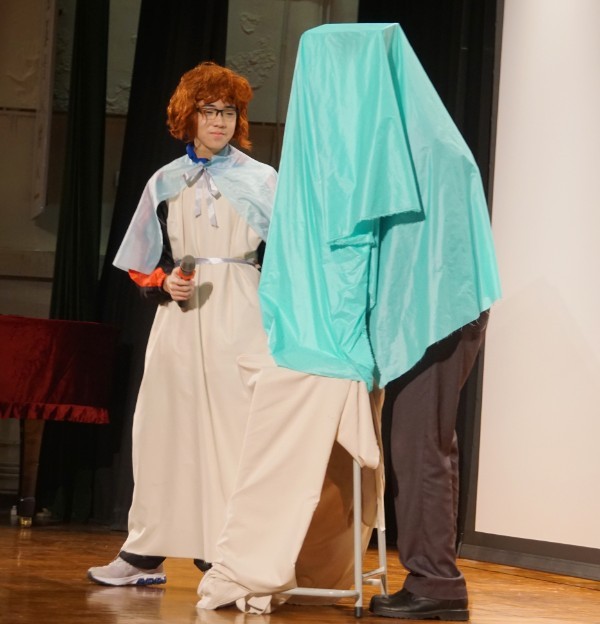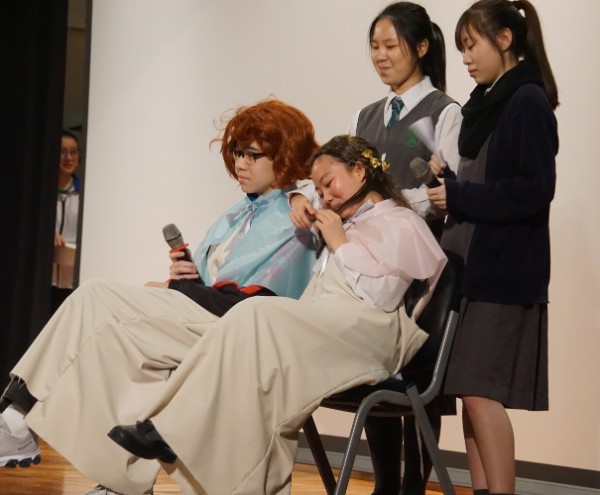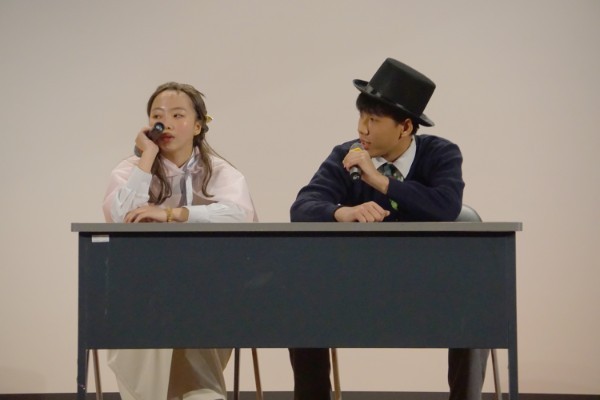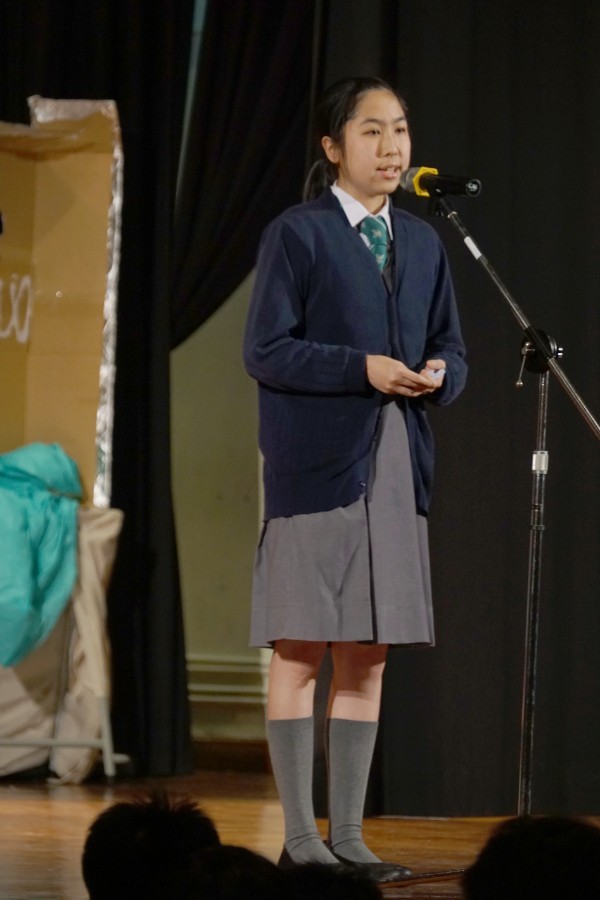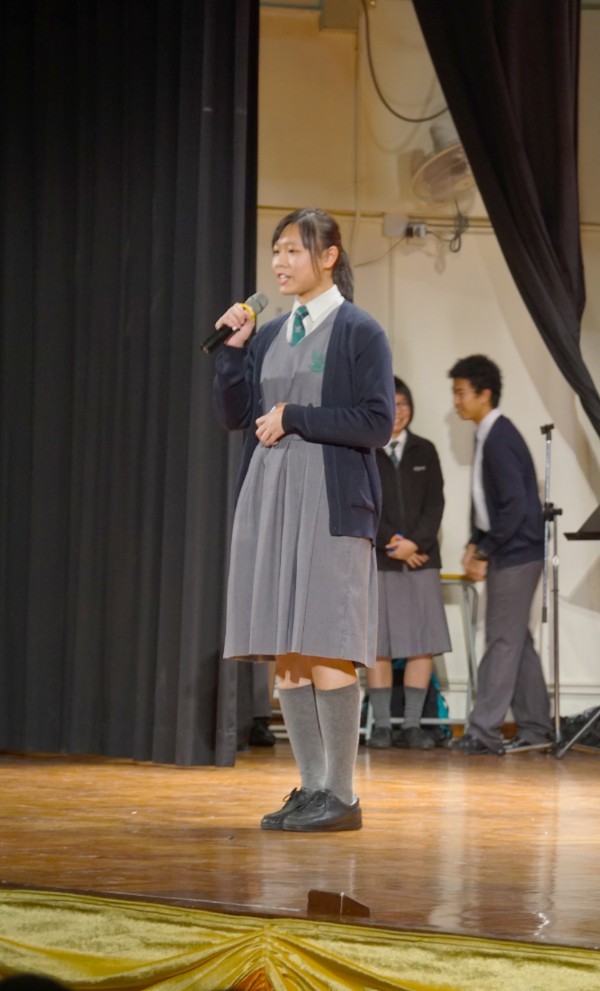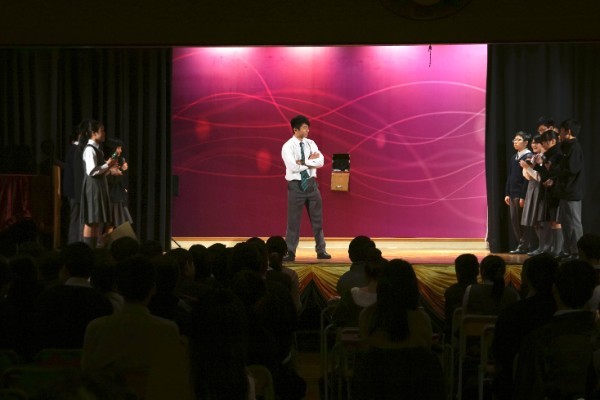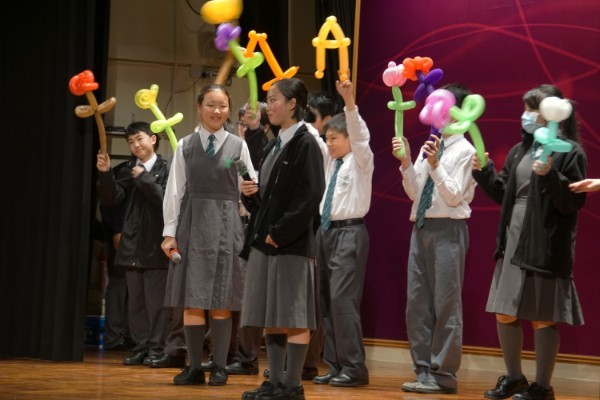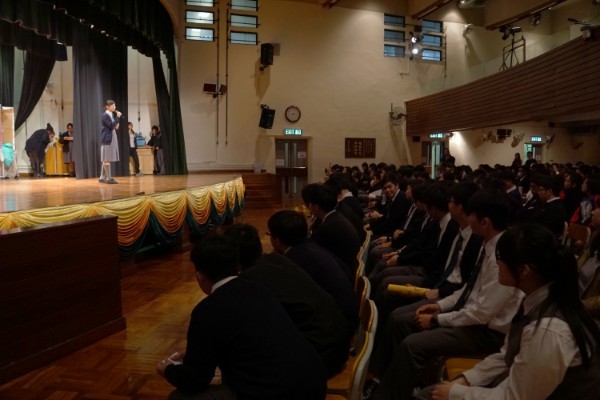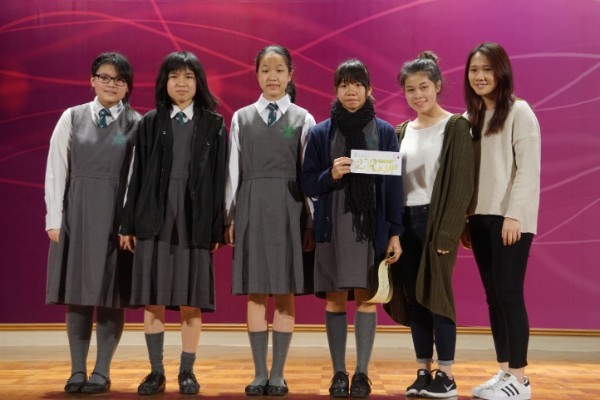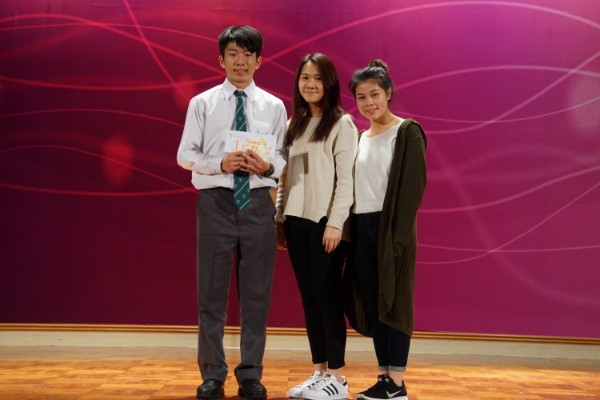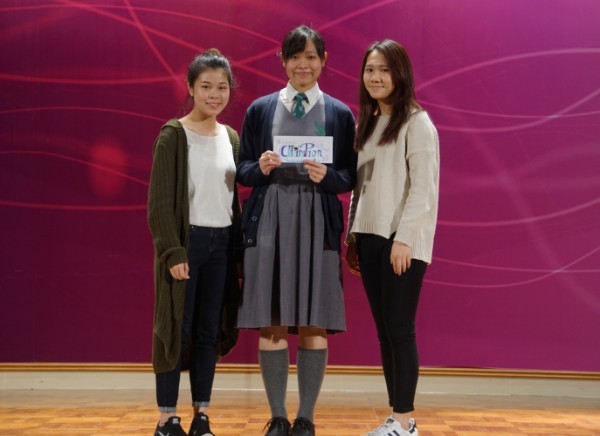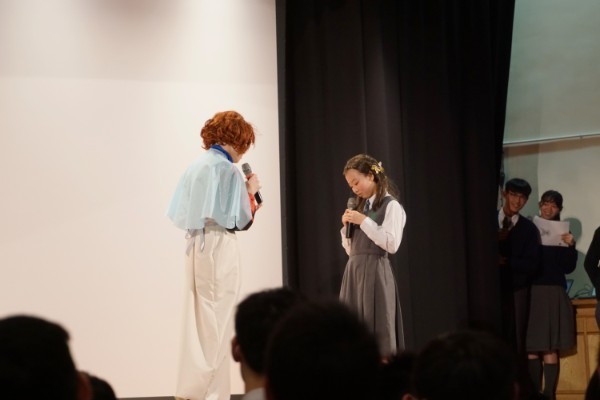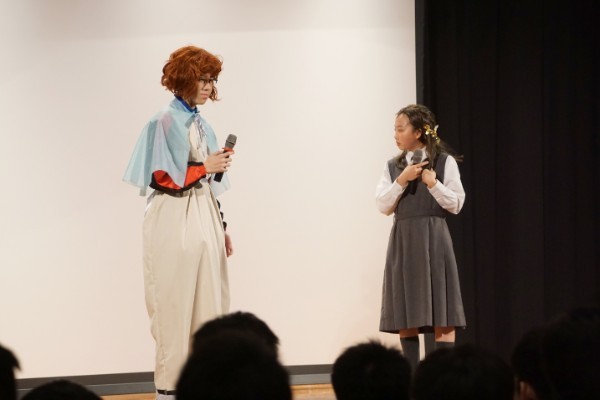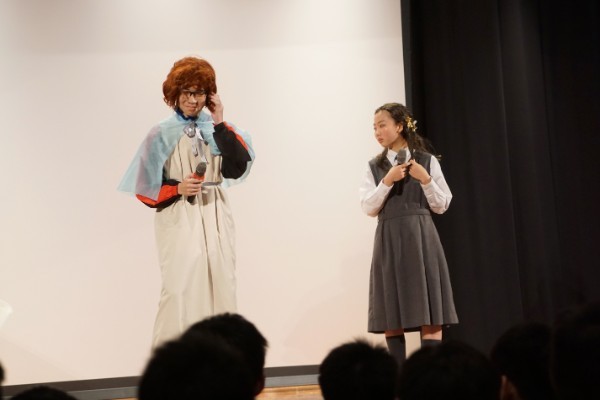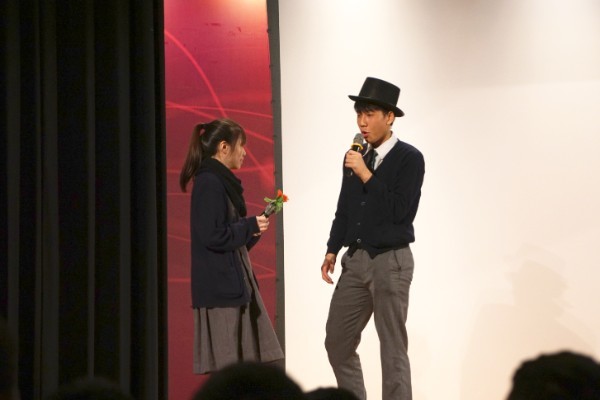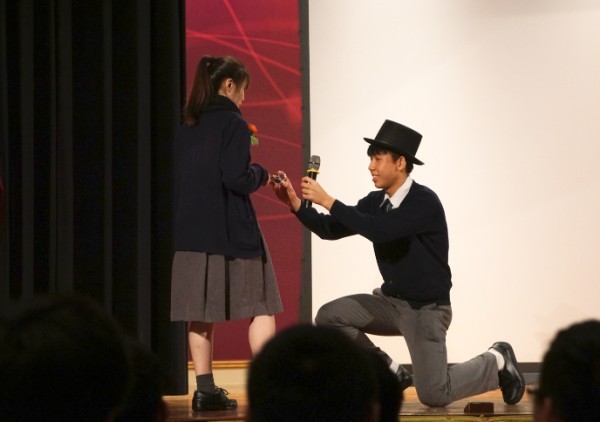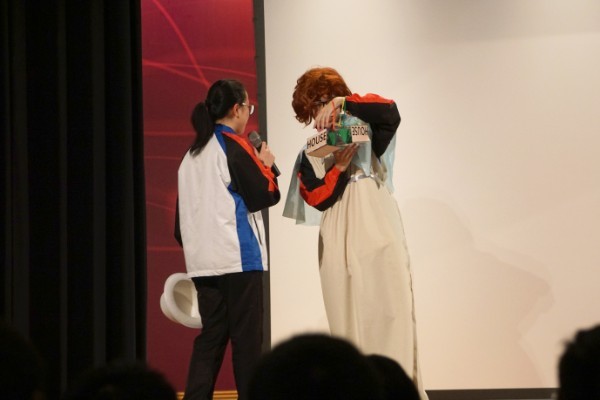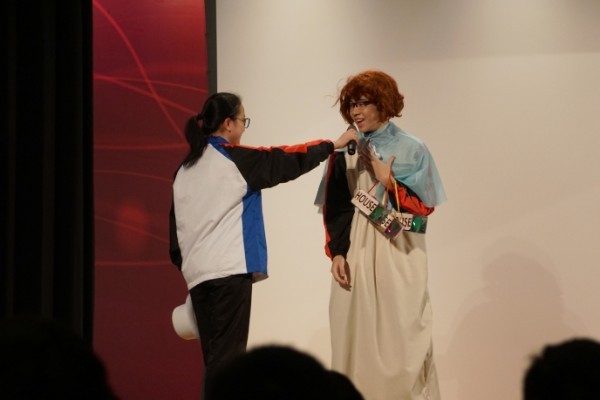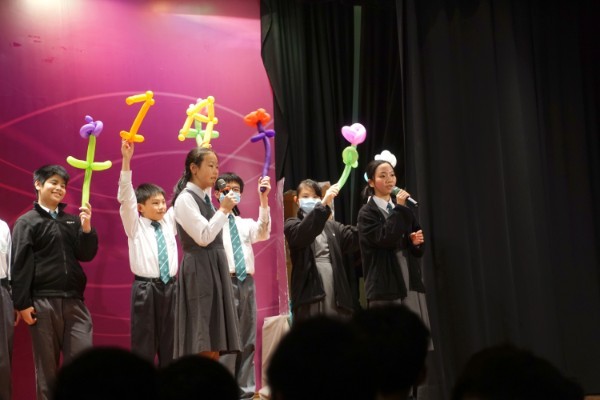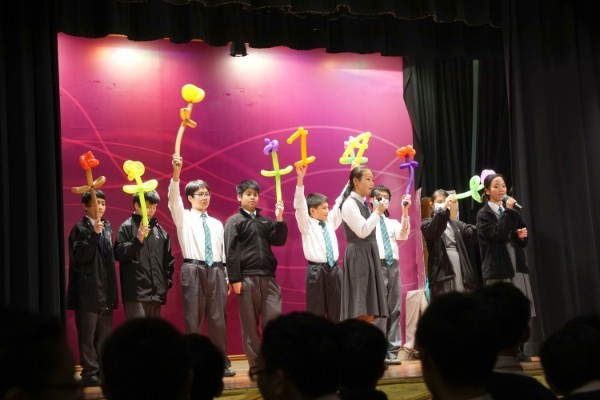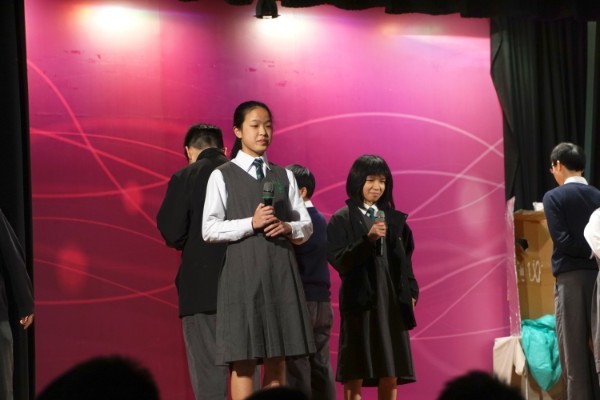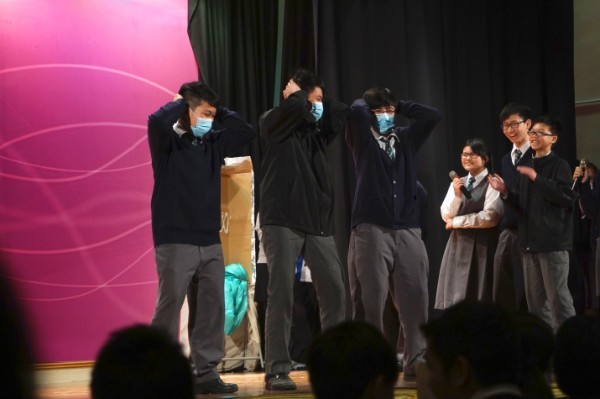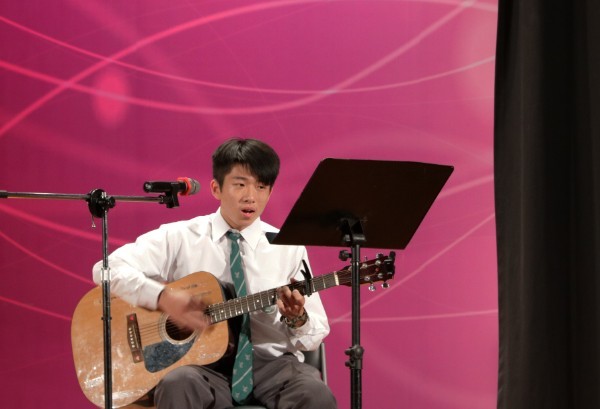 Monthly Activities
Throughout the school year, the English Department organizes fun and exciting monthly activities. These activities aim to motivate students to explore English in an interesting way and to arouse their interest in learning their second language. For instance, this year the department has organized the following: treasure hunt, balloon stomping, pop the pig, food tasting games and Christmas card designing to mention a few. The school is committed to helping students learn English language in a relaxing astrosphere with fun!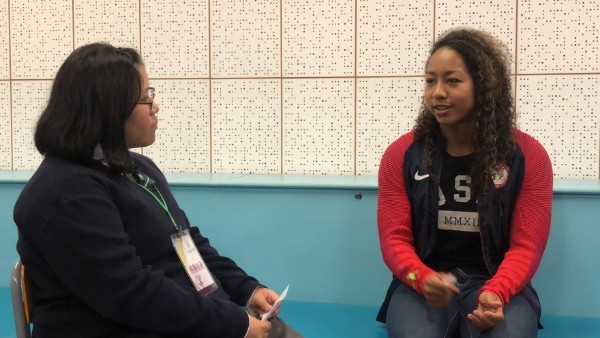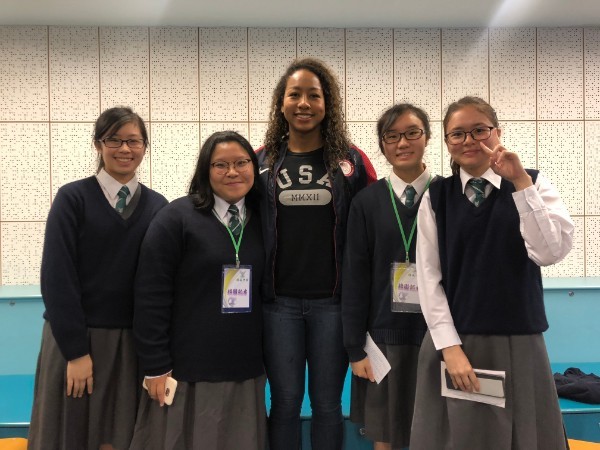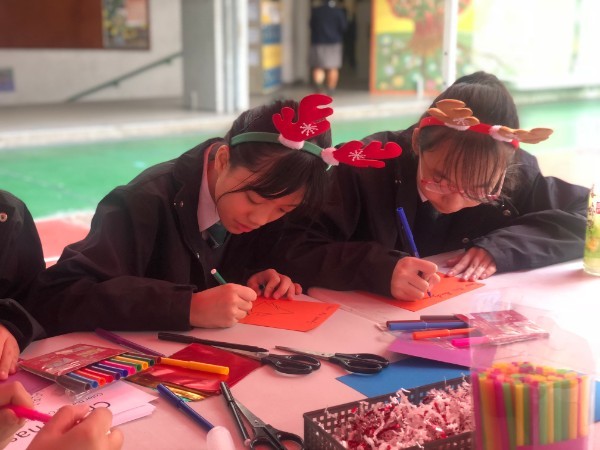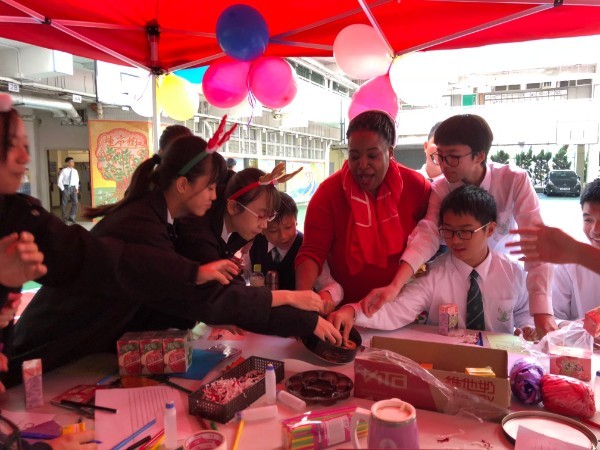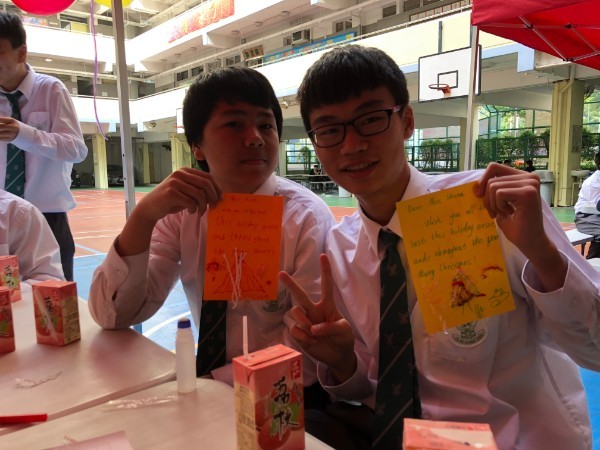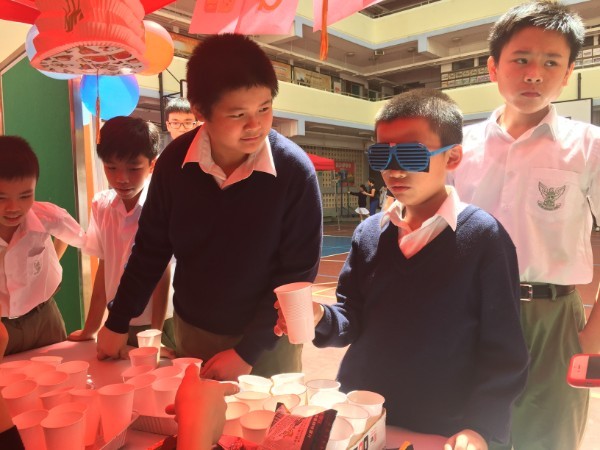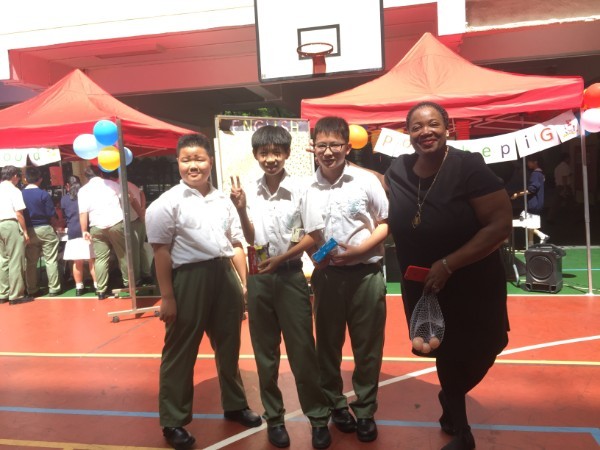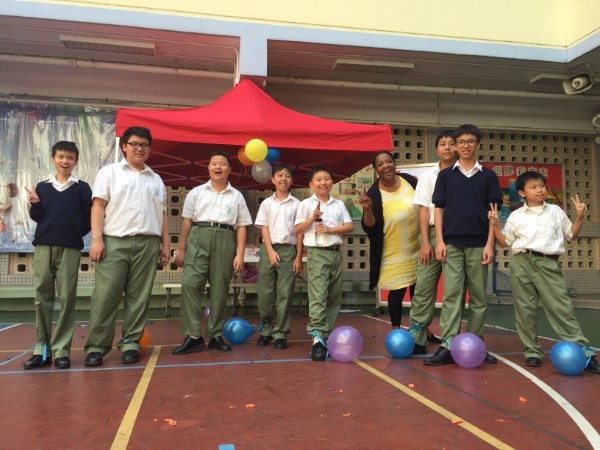 Weekly Song Dedication
Weekly Song Dedication has been hold for years which is also greatly welcomed by PY students! Students from each class will have chances to broadcast their classmates' messages about 'Love, Faith and Hope' . Of course, it is a great platform for students to show both of their care and gratitude to their beloved ones.
Interview with American Olympics medalist, Lia Neal
Under Project WeCan, our English Ambassadors had a wonderful opportunity to interview an American Olympics medalist, Lia Neal, on her successful experiences regarding to her studies and swimming career.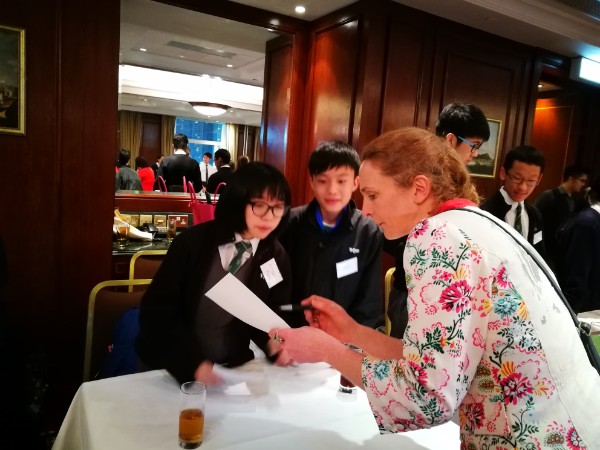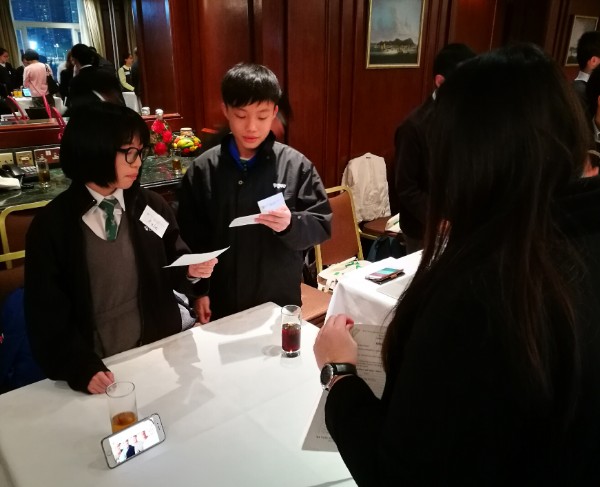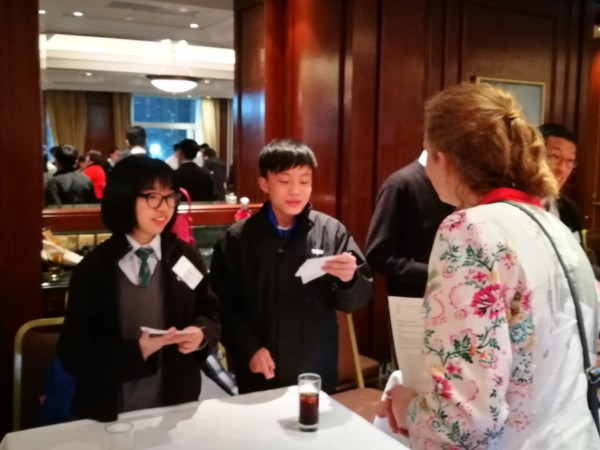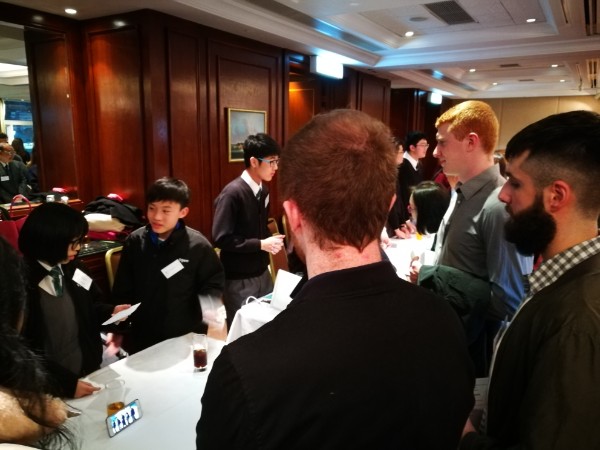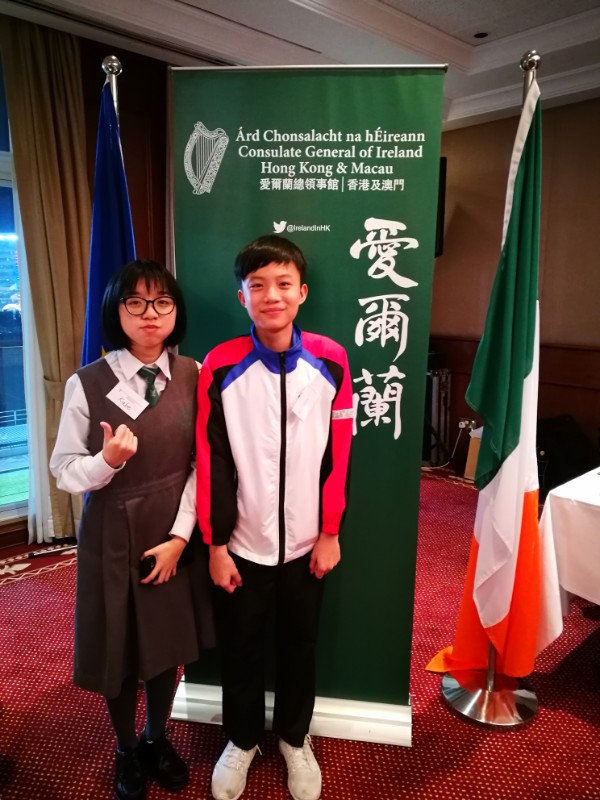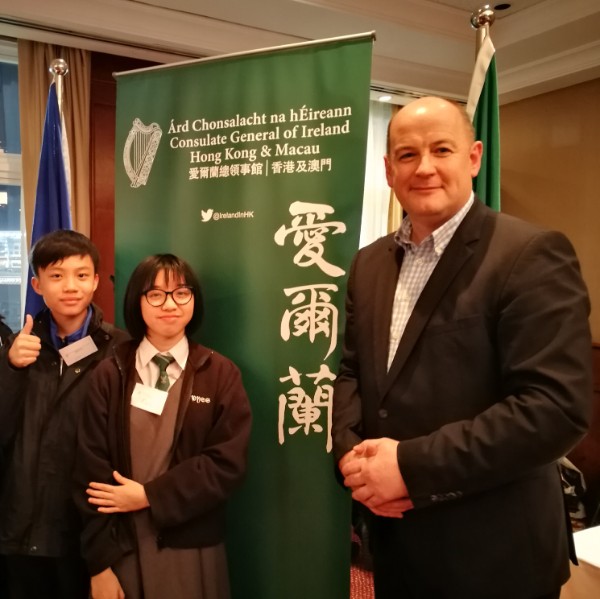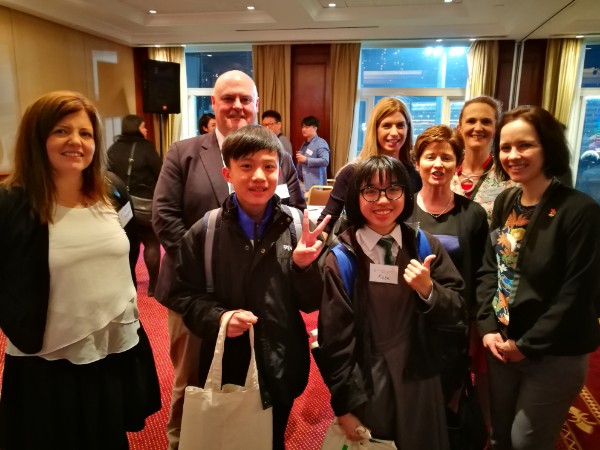 Summer English Camp 2017
We proudly provide Summer English Camp to PY students annually and Summer English Camp 2017 was so much fun! This camp emphasizes the consolidation of the literacy, communication, and critical and creative thinking skills necessary for success in academic and daily life! Most importantly, the students had a chance to enjoy the Water Day, make new friends, grow in confidence and be encouraged to take on new challenges.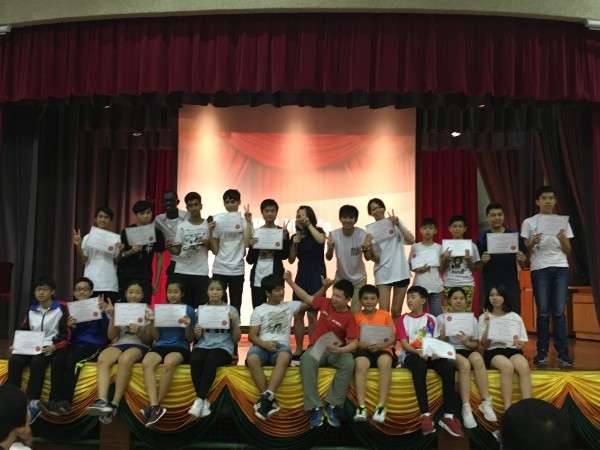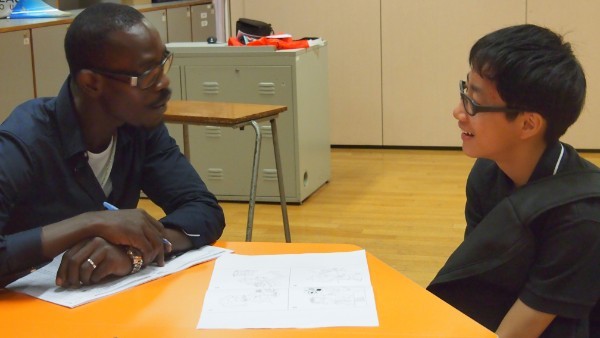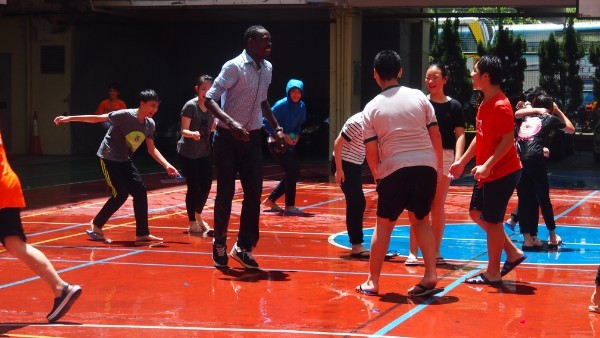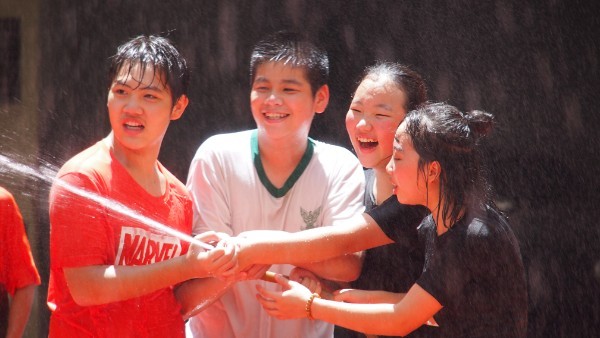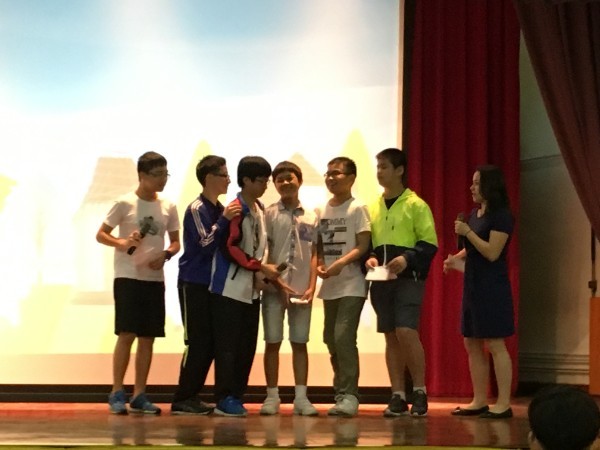 ---
Useful links
The English department has selected a range of useful links to resources which will, if used correctly and regularly, be invaluable in your day-to-day learning of English.
HKDSE Assessment Information: English Subject
1. Assessment Framework
http://www.hkeaa.edu.hk/en/hkdse/assessment/subject_information/category_a_subjects/hkdse_subj.html?A1&1&2_1

2. Curriculum and Assessment Guide
http://www.hkeaa.edu.hk/en/hkdse/assessment/subject_information/category_a_subjects/hkdse_subj.html?A1&1&2_2

3. Level Descriptors
http://www.hkeaa.edu.hk/en/hkdse/assessment/subject_information/category_a_subjects/hkdse_subj.html?A1&1&2_4